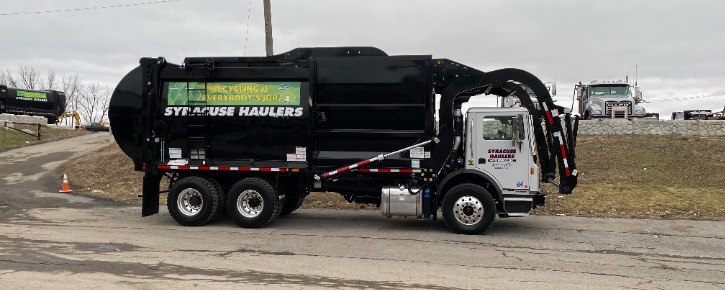 In addition to our Residential and Roll-off services, Syracuse Haulers offers a complete solution for businesses of any size, providing quality and cost-effective waste and recycling collection services to our commercial customers.
At Syracuse Haulers, we offer the following:
Front-load containers
2, 3, 4, 6, 8 & 10-yard containers
65-gallon & 95-gallon containers
Roll-off recycling containers
Special pickups as needed
Cleanouts
Flexible scheduling to meet your needs
Front load containers and roll-out carts are available for rent.
Front Load Containers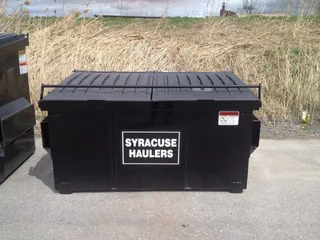 2FL: 71 x 36 x 35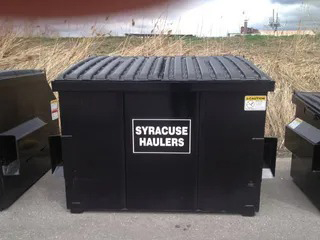 3FL: 71 x 50 x 42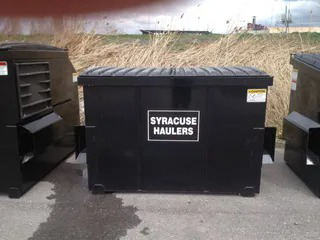 4FNB: 71 x 50 x 58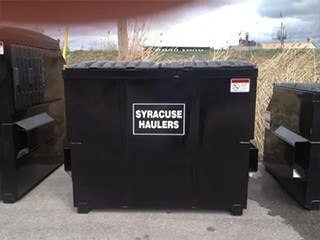 6FSD: 71 x 60 x 70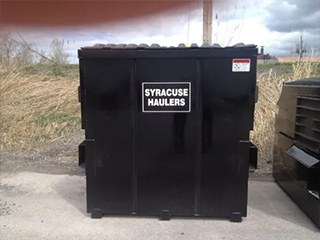 8FSD: 71 x 75 x 70
Full Container Sizing and Information
Whether you operate a family run business with only a few employees or an industry with multiple employees, we can assist you in arranging the most convenient, professional and cost effective system to meet your needs.