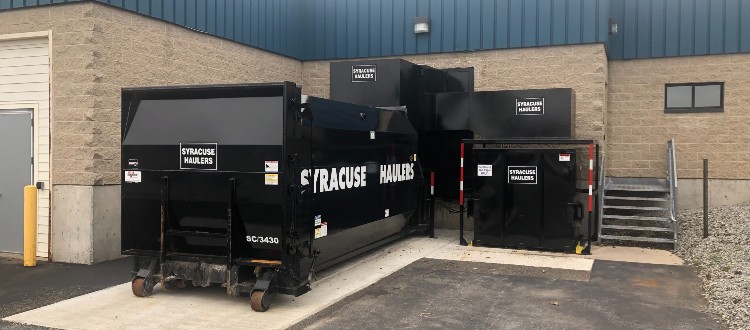 About Our Company
Syracuse Haulers Waste Removal, Inc. is a locally owned & operated, independent company. We are a full-line refuse company, providing a variety of recycling and waste removal programs. As a waste removal company, Syracuse Haulers takes extraordinary measures to provide our customers with quality and responsive services, along with the proper disposal and processing of recycling materials in a dependable and professional manner. We are a top competitor in the Syracuse market. Our company services all of Onondaga County, as well as several surrounding counties.
Superior Customer Service
At Syracuse Haulers everything we do is designed to build a successful partnership with you. We provide superior customer service no matter how big or how small your needs are. Whether it is a one-time residential pickup, that long overdue cleanout, or regularly scheduled pickups for your business... we listen to your concerns. We listen to your concerns and design solutions to specifically fit your objectives. We are specialists in the waste industry and are committed to providing you with the most efficient service at the most cost-effective price.
Industry Experience
We are very proud of our select staff of drivers, mechanics, office personnel, and fleet of vehicles.
Our entire extensive fleet of vehicles are on a very strict preventative maintenance program, meeting all DOT requirements.
All drivers have a CDL B class license, extensive training, annual review and take an active part in customer communication.
Our dispatcher has continual communication with all drivers concerning any schedule changes, updates, traffic situations or vehicle problems.
The operation manager is continuously adjusting the daily routing as well as being out on the road doing route audits for driver productivity, quality of service and safety.
Syracuse Haulers' billing department provides you with a concise bill that accurately reflects the services we've provided.
All office personnel are cross trained to promptly handle any customer satisfaction issue.